We Have A New Look And Feel!
It has been our long history to grow, evolve and meet your challenges as the market changes.  Our promise is to be there with you and to help solve your toughest problems.  We aspire to be "Your smart friend with a great personality who gets things done."
Our logo mark is meant to embody that reliable, Quirky, smart friend who gets things done.  Quintessential, Quick and always there to answer your Questions.  We look forward to continuing that ever-there relationship.  We are always here to hear your pain points, and make them better.
We hope you enjoy our new branding!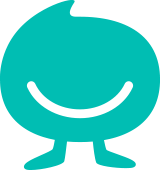 Meet Q: Quintessential, Quick and always there to answer your Questions