We are Industry Experts
Delivering client-based solutions, custom configured to fit your needs.
Workflow By Design provides a cloud-based Total Workflow Solution that helps Enterprise teams – from Creative Services to Artwork Production - get products to market faster by bringing structure to chaos while allowing innovation and creativity to flourish. We deliver an automated workflow for the entire lifecycle – from project request, team communication, electronic routing approval, and file release, through archival and reporting. We recognize that ease of use, efficiency, and accountability are paramount to success, and keep this at the center of every implementation. The Total Workflow Solution is flexible allowing each company to undertake as much or as little as they desire at launch. We are a team of industry experts that deliver client-based solutions, custom configured to fit your creative services, marketing, artwork production, and private brand teams.
A Look at the History of WBD
Creative Industry Origins
In 1993, our sister organization - Marketing By Design - developed PacTrac. For the first time, organizations had visibility into their creative development projects for their entire set of packaging projects from a single location, complete with detailed status reports for each project.
Workflow is Born
In 1995, Workflow By Design was born and sells it's first solution to Ocean Spray supporting a major global package redesign project. Workflow By Design teamed with Marketing By Design on this landmark project, to not only provide the workflow management software, but also to provide the design artwork that appeared on Ocean Spray's packaging.
First Acquisition
In 2003, Workflow By Design was acquired by The InTouch Group, a $40 million dollar company focused on centralized artwork and prepress solutions.
Second Acquisition
In 2005, as part of The InTouch Group, Workflow By Design was acquired by Matthews International and became part of The Matthews Brand Solutions Group, which also included Marketing By Design, Matthews InTouch, Matthews GMBH, Big Red Rooster, and IDL.
Independent Launch
In 2008, Workflow By Design and Marketing By Design, LLC are launched as a separate entity and now operate as a privately owned company. We have grown 4x our size at launch.
Focus and Growth
Our solution, focused on further streamlining the creative development process, has grown from the original Tracker Module. Over time, it has been joined by:
Approver - Providing real time routing and approval.
File Sharer – Delivering unlimited file distribution.
Asset Manager – Managing assets.
Product Keeper – Storing key product information.
Welcome Q!
Q is our new logomark. Q is Quite smart; Quick; ready to answer your questions; and is on a Quest to make your life easier. We like to think of ourselves as your reliable, Quirky, smart friend who gets things done. Quintessential, Quick and always there to answer your Questions.
The Future
Our roots go deep and our longevity is a testament of our ability to address an ever-changing industry. We recognize the industry hasn't stopped evolving and more challenges will appear. Our promise is to be there with you and to help solve your toughest problems.
1993

Creative Origins

1995

Workflow is Born

2003

First Acquisition

2005

Second Acquisition

2008

Independant Launch

2012

Focus and Growth

2015

Welcome Q!

2016

The Future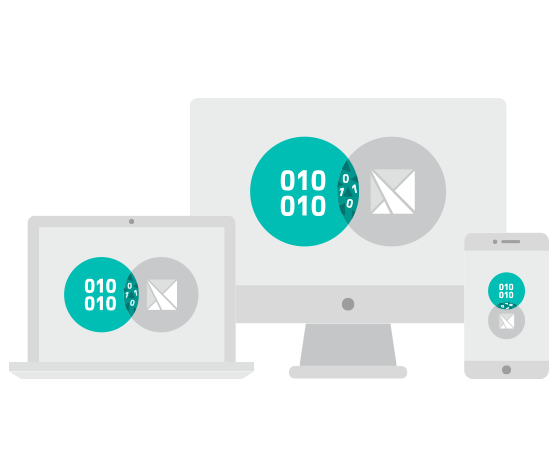 World-Class Partners
We work with the leading software and creative companies
We pride ourselves on working with world-class companies who thrive in both the software and creative industries. We have the flexibility to seamlessly interface with the corporate systems that you have in place making life easier. And, we understand the "day in the life" activities that you must get accomplished - creative brief initiation, chasing dielines, innovative design creation, and tracking the status of a myriad of projects.